Double Girder European SWF Kone Hoist Overhead Crane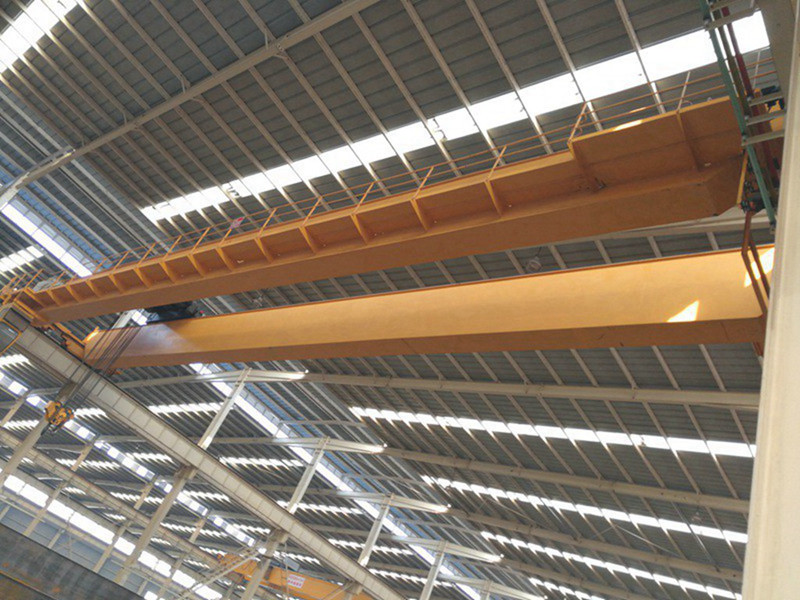 Double Girder European SWF Kone Hoist Overhead Crane
European type cranes have such design concepts as small dimension, light dead weight.
We're here to help
Easy ways to get the answers you need.
Contact Now
European type cranes have such design concepts as small dimension, light dead weight. Compared with traditional cranes, the limiting distance is minimum from hook to wall, and headroom is the lowest, which makes cranes work more close to the front, and lifting height more higher that increases effective working space of workplace.
The lifting trolley uses Konecrane brand SWF trolley to make sure the quality best. The configurations are very advanced, such as Schneider electricals, ABM/Nord / SEW triple gear motor (three in one: motor, gear box, brake), galvanized high strength wire rope, self-adjusted disk brake, hard tooth reducer, programmable lifting limit switch, and so on.

Capacity:
1ton-20ton
Span:
6m-31.5m
a) work duty: FEM2M, M5
b) Protection class: IP55
c) Insulation class: F
d) continuing rate: 60% ( for the high class motor)
e) Cooling rate: 30% than normal crane
f) Over temperature protection: 170℃
Working temperature:
-25 to +42 centigrade
Three control methods:
1.Pendent control:
A. Easy operation when obervation. B. Convenient to communication with other workers.
2.Wireless remote control:
A. Greatly improved the work efficiency. B. Keep the operator from danger.
3.Cabin room control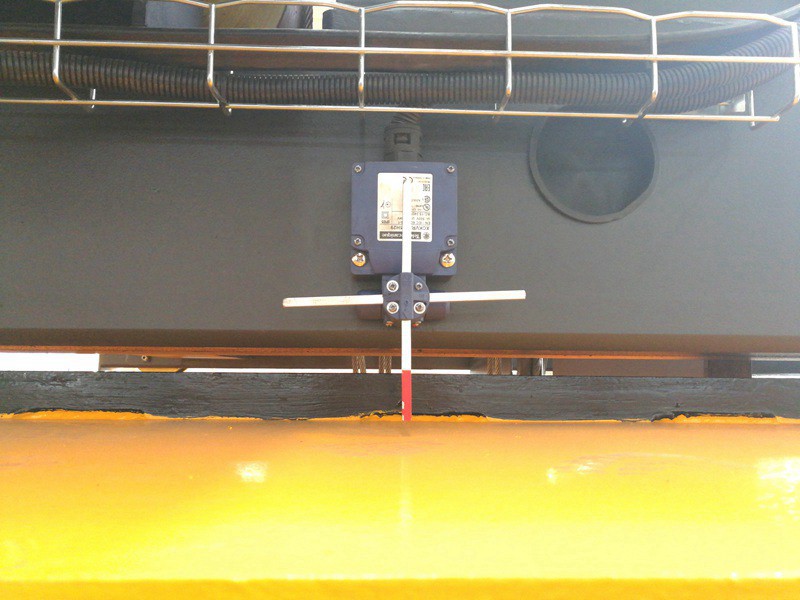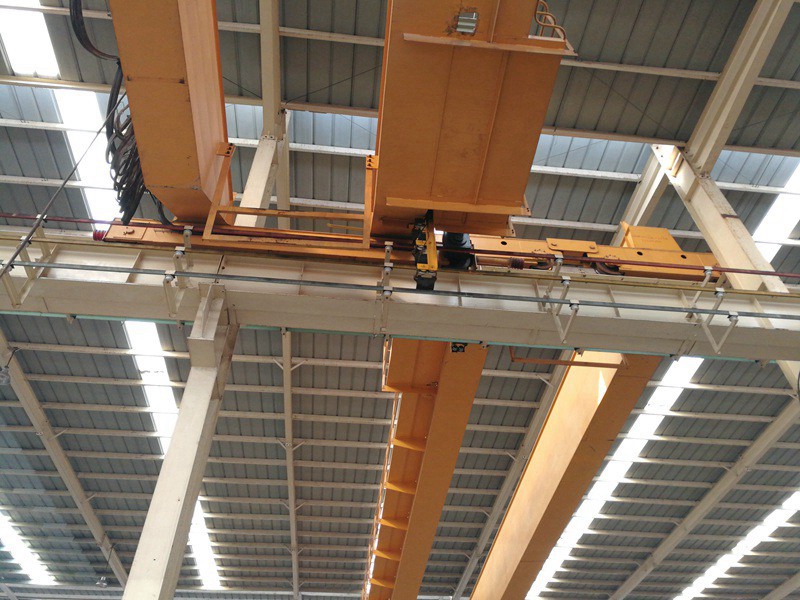 1.In gereral
1) Optimazed designing, DIN/FEM standard, smaller wheel load, space saving
2) Max. Safe working load 80T
3) Flexible solution for all lifting needs
4) Excellent driving properties, stepless control, smoothly moving
2.Mechanical feature
1) Double welding box girder, DIN/FEM standard deflection
3) Whole length CNC cutting for complete web plate, high deflection accuracy
4) High quality autometic welding and NDT inspection
5) Shot-blasting Sa2.5 for complete girder after welding, stress release
6) Compacted gearmotor driving, stepless control, hardern gear, safety disck brake
7) High proection class IP55, F class, 40% ED
8) 10.9 class High tension bolts mouting between girder and legs, life time safety connection
9) Shot-blasting Sa2.5 for complete girder after welding, stress release
3.Electrification and outfitting:
2) Phase control guard opens the main contactor in case of phase failure
3) The flat cables used for festoons are PVC insulated flexible flat cables rated for 450/750V, specially designed for cranes, hoists.
4) clean and smooth flat cable power supply system
5) Cables are coded either with numbers, colours or tags for easy identification.
6) All hoist and crane movements are independent and can be run simultaneously.
7) The control panels are finished to withstand corrosion, IP55
8) The components are positioned in a maintenance friendly way, and the whole layout provides good protection against accidental contact.
9) The multi-wire type fixed cables with plastic insulation are intended for crane usage.
4. High Security
a).The safety supervises system equipped with overload limiter, and on the monitor it can display the loads value, it can remind the operator to prevent the overload.
b).Before the start, the entire controller will start self checking, includes: power voltage, default phase, the effective of each safety protective device and zero position of the button.
5. High Reliability
a).Imported motor, the insulation grade is F, and protective grade is IP54, it shall also have over heated and alarming function, the motor cover adopts aluminum alloy to drawing the molding, with better heat dissipation.
b).Germany imported reducer, harden face gear, improve the bearing ability, better sealing of the shell, ensure there no grease penetration.
c).The main electric elements adopts the international brands include Schneider, Siemens, ABB. The protective grade of the electric control box shall no less than IP 54.
d).The wheel forged by 65 Mn alloy steel, with the performance of abrasive resistance, ant fatigue and long service life.
6. Low-energy and Maintenance-free
a).The total power of crane reduce about 30%, energy conservation and environmental protection.
b).The multi -in-one integrated transmission mechanism has less intermediate ring knot and high transmission efficiency.
c).Adopt frequency control, high and low speed ratio 1:10, work efficiency increased by more than 20%.
d).The "Maintenance-free and easy maintenance "design concept reduces customer maintenance costs.
e).It uses advanced processing technology and high -quality imported components. Its failure rate has been greatly reduced compared to traditional GB crane, helping customers reduce operating costs.
Get Price And Support
Simply complete the form below, click submit, you will get the price list and a representative will contact you within one business day. Please also feel free to contact us by email or phone.