Products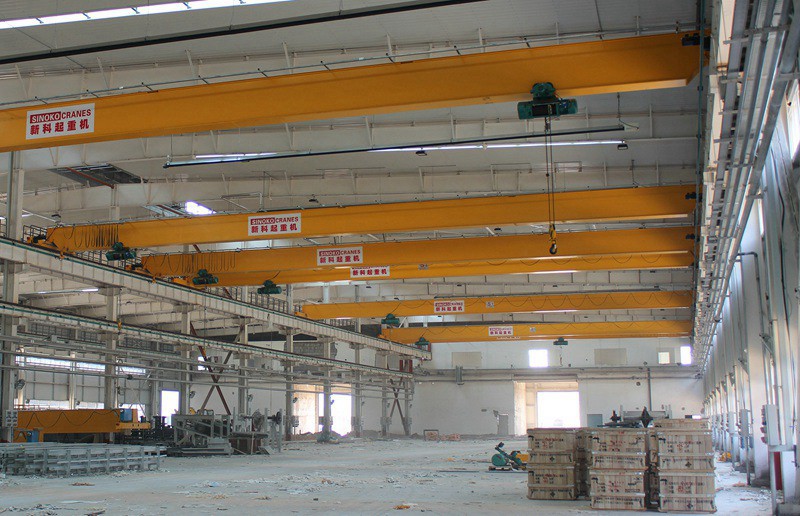 China standard single girder overhead crane is widely used in factory , workshop, warehouse and cargo yard,
forbid to be used in corrosive and explosive places.
This model of single girder overhead crane is very popular because of the reliable price and easy maintainance.
This crane belongs to light duty crane, can be used with single or double speed lifting hoist.
If the workshop clearance height is limited, the top running type overhead crane is recommended to save the above clearance space and below lifting height.
Learn More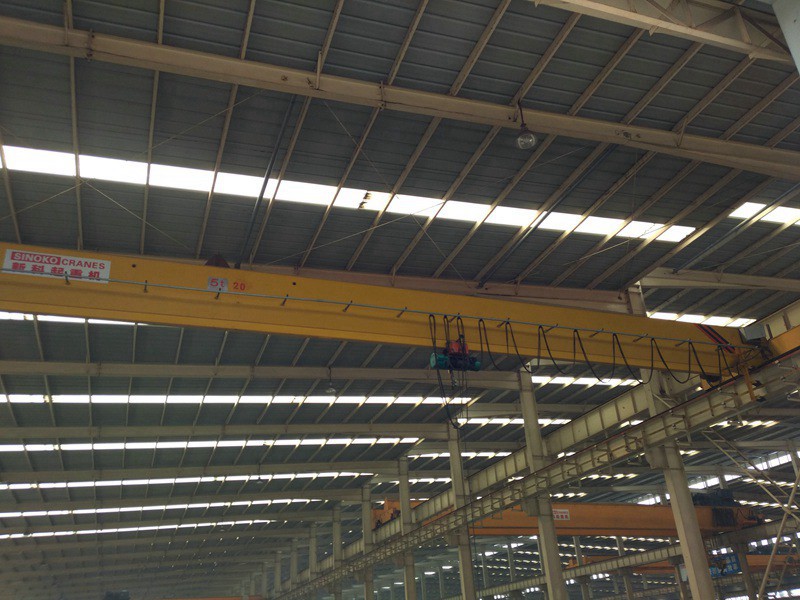 LD Type single girder electric overhead traveling crane has the advantages of rational structure and strong rigidness of whole unit which will be used together with electric hoist in the operation.
They are applicable to the transfer assembly, check and repair as well as load and unload at mechanic processing workshop, subsidiary workshop of metallurgical mills, warehouse, goods yard and power station.
Learn More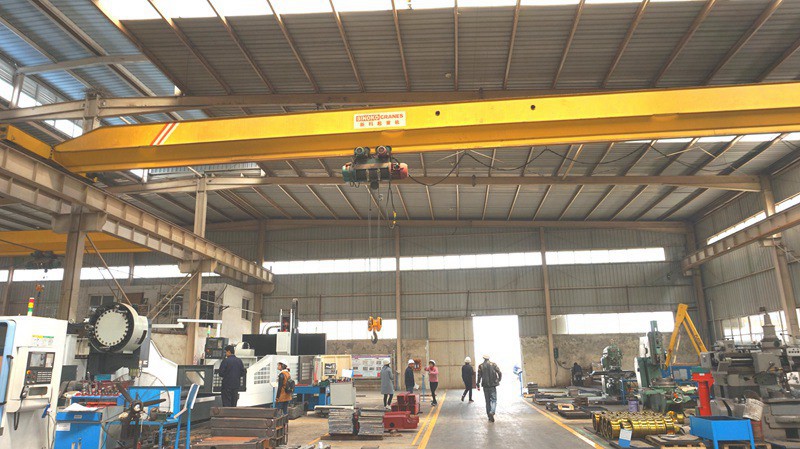 Steel Structure Wokshop Roof Traveling Crane is most popular lifting equipment for steel structure factory. Good price, easy operation
Learn More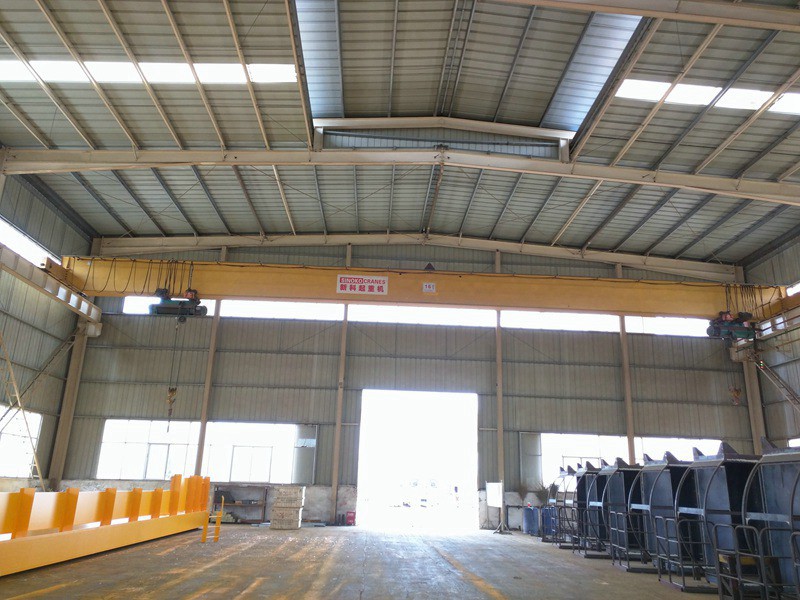 Remote control monorail hoist bridge crane is hot sale products for workshop lifting work.
Learn More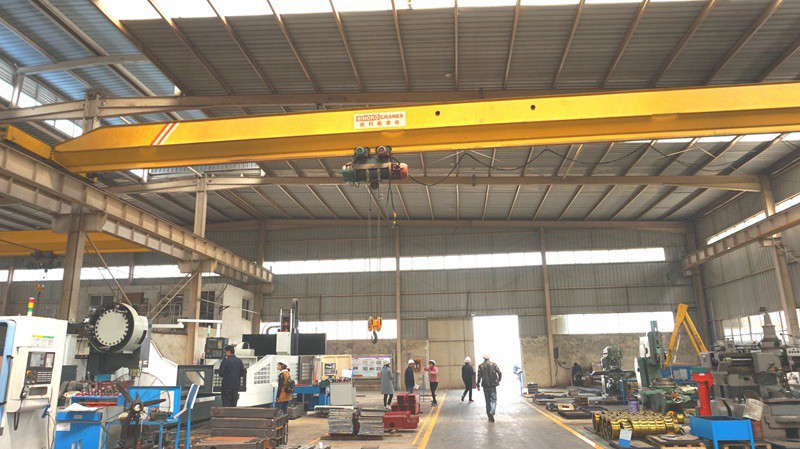 Single Beam Overhead Traveling Crane 5 ton 10ton 15ton 20ton is widely used in factory for material handling. Cheap and easy operation.
Learn More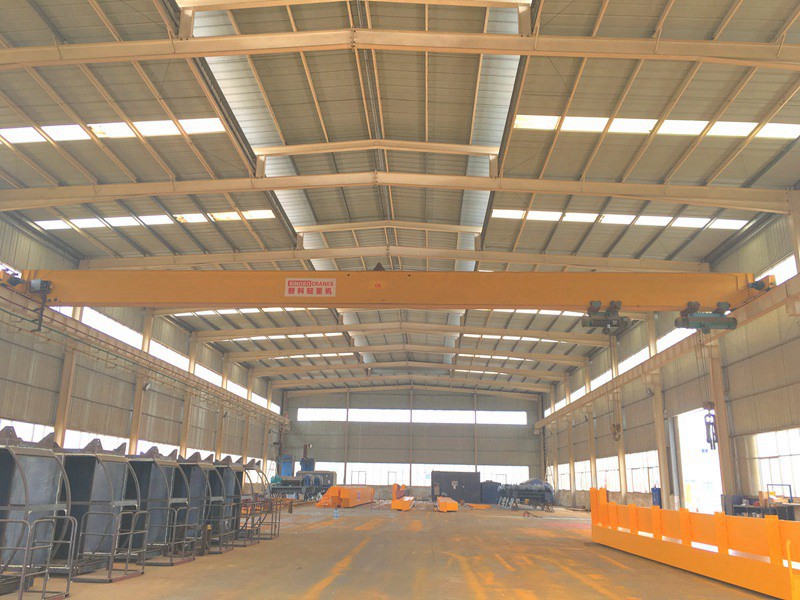 Workshop Roof Traveling Single Beam EOT Crane is most economic type overhead crane using for factory material handing.
Learn More
Monorail Hoist Overhead Traveling Crane is a most popular easy lifting equipment in factory material lifting. Cheap Price, Easy Operation
Learn More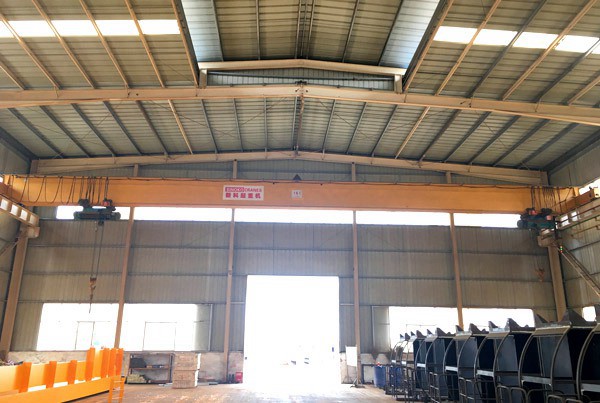 China standard single girder overhead crane is widely used in factory , workshop, warehouse and cargo yard,
forbid to be used in corrosive and explosive places.This crane belongs to light duty crane,


Learn More