Grab For Crane
Grab For Crane
Grab can be divided into the clamshell grab and orange peel grab by shape different
We're here to help
Easy ways to get the answers you need.
Contact Now
Grab can be divided into the clamshell grab and orange peel grab by shape different, the former is composed of two full bucket, the latter is made up of three or more than three jaws. According to the drive mode, grab can be divided into two categories, hydraulic grab and mechanical grab.
Hydraulic grab have the structure of opening and closing device, and generally use the hydraulic oil cylinder driving, multiple jaw hydraulic grab also called hydraulic claw. Hydraulic grab is widely used in hydraulic class specialized equipment, such as hydraulic excavators, hydraulic lifting tower, etc
Mechanical grab itself has no device of opening and closing, usually driven by an external force cord or connecting rod,; According to the operating characteristics can be divided into double rope grab and single rope grab, the most commonly used is double rope grab.
1. Grab Advantages: Simple structure, good performance, high productivity.
2. Grab's capacity 3 cbm to 30 cbm with reducing capacity system.
3. Supplied with removable spill plates, giving the capability to work light and heavy cargos with the one grab.
4. Radio remote control unit gives facility to start or stop the grab with one button. Radio control unit will operate from 100 m distance from the grab.
5. Work with oil circulation and battery.

For quotation of grab, We need your detailed information as following:
1) Capacity and volume
2) Application
3) Handling Material
4) Working Temperature.
5) Power supply.
6) We will design according to your detailed requirements
Hydraulic Grab: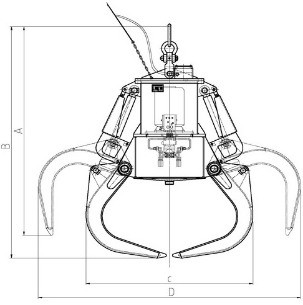 The proportion of materials

Self-weight of catching filler

Tonnage of the equiped hoist crane

Time of opening and closing s
Mechanical Grab: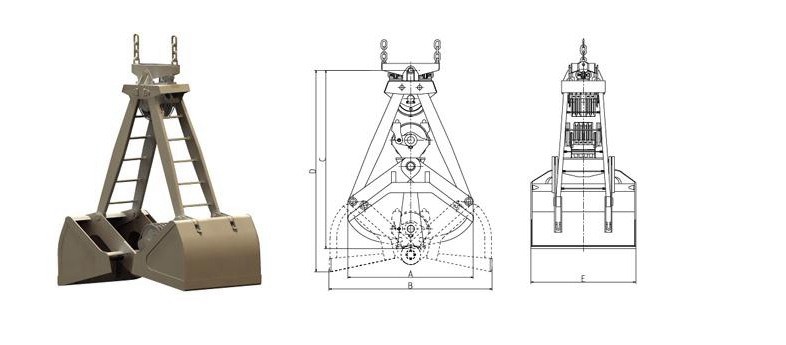 | | |
| --- | --- |
| | |
| | |
| | |
| The proportion of materials | |
| | |
| | |
| The diameter of steel wires | |
| | |
| Time of opening and closing | |
| | |
| Tons of the match hoist crane | |
| | |
| | Design as customer's demand |
Get Price And Support
Simply complete the form below, click submit, you will get the price list and a representative will contact you within one business day. Please also feel free to contact us by email or phone.