Container Gantry Crane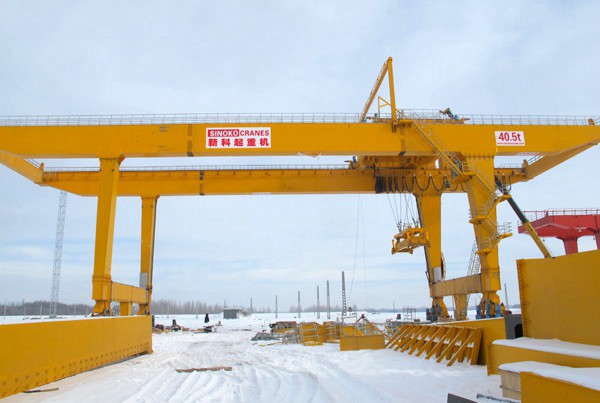 Container Gantry Crane
Rail-mounted gantry cranes (RMG) are specialized yard container handling machines.
We're here to help
Easy ways to get the answers you need.
Contact Now
Rail-mounted gantry cranes (RMG) are specialized yard container handling machines.
An RMG travels on rails to lift and stack 20, 40 and other iso containers in the yard area of the container terminal. The container is lifted by a spreader attached to wire ropes. Rail mounted cranes come in a variety of models with different spans and overhangs.
These cranes are specifically designed for intensive container stacking due to its automation and less need for human handling. Compared to the crane (RTG), the RMG has the advantages of being driven by electrical power, cleaner, bigger lifting capacity, and higher gantry traveling speed with cargo.
A container crane (also container handling gantry crane ) is a type of large dockside gantry crane found at container terminals for loading and unloading intermodal containers from container ship.
a). High efficiency, make full use of yard, high automatic;
b). Few fault, lower energy consumption, low cost;
c). Wide span, can step astride 14 or more containers;
d). Can stow 5 to 6 floors containers;
e). Make full use of yard, so that it can store more containers;
f). Simple structure, easy maintenance, reliable operating;
g). Electric drive, save energy;
h). Crane travels along the rail, not flexible, working range is limited;
i). Applied to stacking area and greater throughput of container port.
| | |
| --- | --- |
| | |
| Capacity(NOT including spreader | |
| | |
| | |
| | |
| | |
| | |
| | |
| | |
| | According to your specific usage, specific model and design will offer |
Get Price And Support
Simply complete the form below, click submit, you will get the price list and a representative will contact you within one business day. Please also feel free to contact us by email or phone.