Remote Control Monorail Hoist Bridge Crane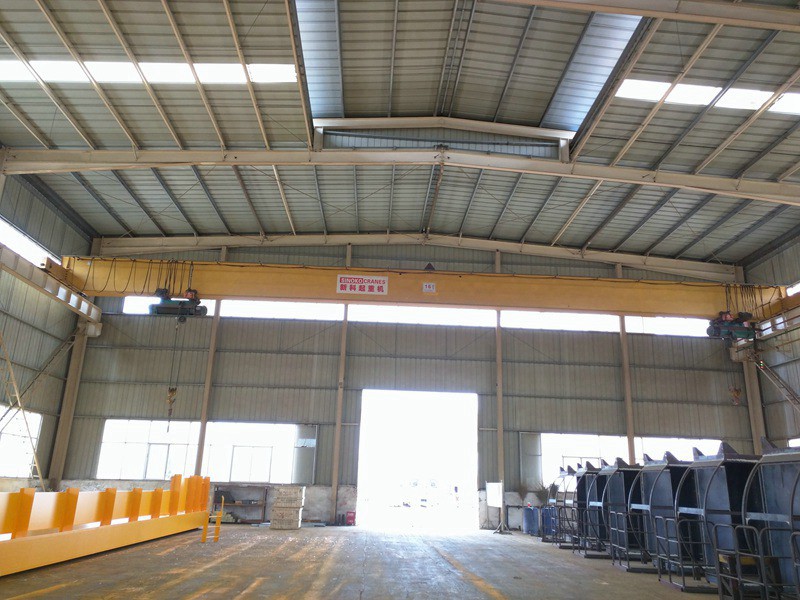 Remote Control Monorail Hoist Bridge Crane
Remote control monorail hoist bridge crane is hot sale products for workshop lifting work.
We're here to help
Easy ways to get the answers you need.
Contact Now
China standard single girder overhead crane is widely used in factory , workshop, warehouse and cargo yard,
forbid to be used in corrosive and explosive places.This crane belongs to light duty crane,
can be used with single or double speed lifting hoist.
If the workshop clearance height is limited, the top running type overhead crane is recommended to save the above clearance space and below lifting height.
Working temperature: -25°C ~ +40°C.
Lifting capacity: 0.25-20ton
Power:
AC 3Ph 380V 50Hz or according to client's requirement
Control mode:
Cabin control/remote control/control panel with pendant line
Brief introduction
________________________________________
Model: LDA
Capacity: 3ton,5ton ,10 ton,15ton,20ton,25ton
Lift Height 3m to 30m
Span: Max. to 65m
Duty Class: A3, A4
Power Supply: 380V, 50Hz, 3-phase AC
220V, 6oHz, 3-phase AC

Safety Features
________________________________________
• Emergency stop system
• Limit Switch for Lifting
• Limit Switch for Travelling
• Overload protect device
• High quality buffer
• Current overload protect device
• Voltage Lost protect device

Advantages
________________________________________
• Push button of control: the life can reach 200000 times.
• Electrical adapt as Chint, SIMENS, or Schneider.
• Motor Choose China best motor brand: Nanjing special motor.
• Soft start motor make the traveling smoothly.
• Brake from Jiaozuo brake factory, China best brand.
• LYC bearings which is serve for the the Shenzhou spacecraft

Crane travelling
mechanism

(electric hoist)&electric hoist
travelling mechanism


Get Price And Support
Simply complete the form below, click submit, you will get the price list and a representative will contact you within one business day. Please also feel free to contact us by email or phone.