Workshop Used Bridge Crane Single Girder Overhead Crane with Electric Hoist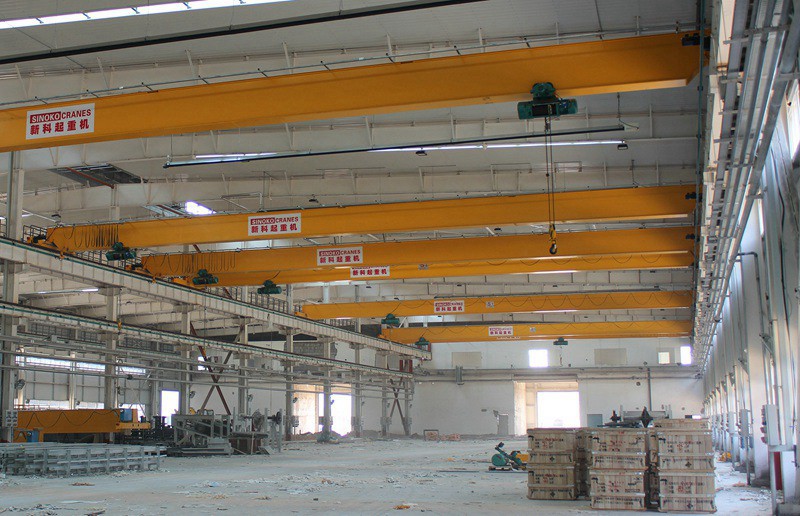 Workshop Used Bridge Crane Single Girder Overhead Crane with Electric Hoist
China standard single girder overhead crane is widely used in factory , workshop, warehouse and cargo yard,
forbid to be used in corrosive and explosive places.
This model of single girder overhead crane is very popular because of the reliable price and easy maintainance.
This crane belongs to light duty crane, can be used with single or double speed lifting hoist.
If the workshop clearance height is limited, the top running type overhead crane is recommended to save the above clearance space and below lifting height.

We're here to help
Easy ways to get the answers you need.
Contact Now
LD Type single girder electric overhead traveling crane has the advantages of rational structure and strong rigidness of whole unit which will be used together with electric hoist in the operation.
They are applicable to the transfer assembly, check and repair as well as load and unload at mechanic processing workshop, subsidiary workshop of metallurgical mills, warehouse, goods yard and power station. They can also be used instead of common double-girder overhead crane at production workshop in light textiles or food industry.
It's prohibited to work in environment with combustible, explosive or corrosive media.
Loading capacity: 1-32t
Spam7.5m-31.5m
Working grade is A3-A4
It is prohibited to use the equipment in the combustible, explosives environment

Weight overload protective device
Top quality polyurethane buffer
Crane traveling limit switch and lifting limit switch
Low voltage protection function
Emergency stop system
Laser anti-collision system
Crane travelling
mechanism

(electric hoist)&electric hoist
travelling mechanism


Get Price And Support
Simply complete the form below, click submit, you will get the price list and a representative will contact you within one business day. Please also feel free to contact us by email or phone.