Steel Mill Used Casting Double Girder Overhead Crane for Molten Steel Lifting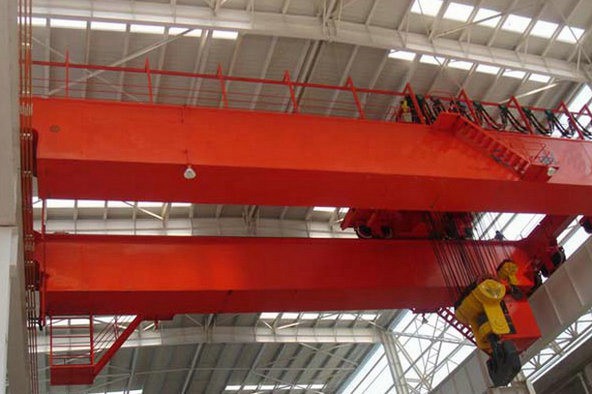 Steel Mill Used Casting Double Girder Overhead Crane for Molten Steel Lifting
Overhead crane is a type of bridge crane found in foundry plant, industrial environments, such as lifting the casting ladle in steel mill.
The double girder overhead bridge crane consists of parallel runways with a traveling bridge spanning the gap. A hoist, the lifting component of a crane, travels along the bridge.
In many instances the cost of a bridge crane can be largely offset with savings from not renting mobile cranes in the construction of a facility that uses a lot of heavy process equipment.
We're here to help
Easy ways to get the answers you need.
Contact Now
Molten Steel Lifting Crane
Bridge foundry crane with hook is mainly used at the place where the molten metal is lifted. The working class of the complete machine is A7, and the thermal-protective coating is added at the bottom of the main girder.The assembling and test of the crane conform to the document No. ZJBT[2007]375 WHICH WAS ISSUED BY General Administration of Quality Supervison, Inspection and Quarantine of China.
Environmental conditions:
1, The power of crane is three-phase AC; tated frequency is 50HZ; rated voltage is 380V;
2,the temperature of the working environment is -10~+60 centigrade;
3,The relative humidity is no more than 50%when the temperature is +40 centigrade;
Working tempreture:-10~+60C,
Power Source: 3ph, 380V, 50HZ or other under customer requirement.
Weight overload protection device,
Top quality long time bearing polyurethane materials buffer,
Crane traveling limit switch, Voltage lower protection function,
Emergency stop system,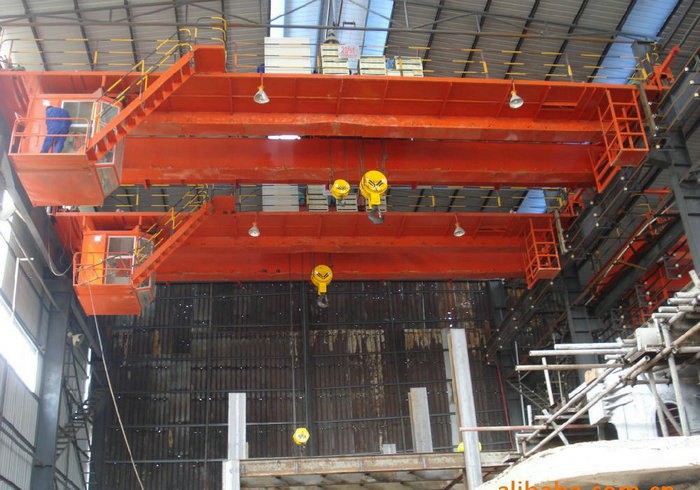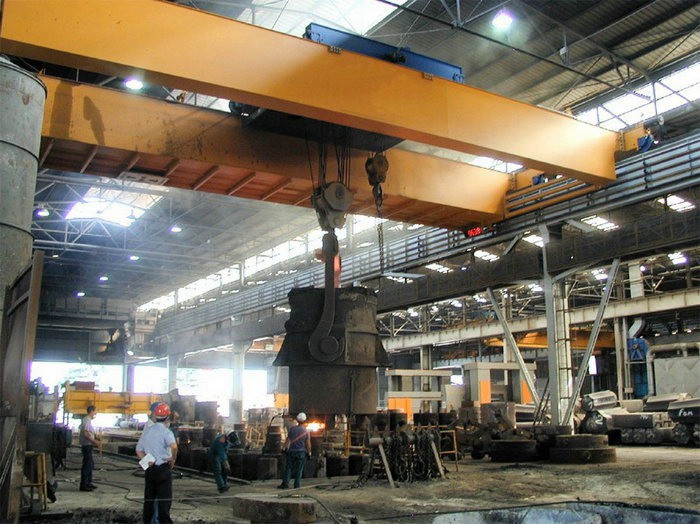 Reasonable structure and light dead weight
2. Favorable performance, accurate and smooth lifting.
3. Safe and reliable traveling
4. Low noise and easy operation,
5. Convenient maintenance, high exchangeability for
6. Main girder: no-weld U-shape and one stop molding,
increase the girder strength.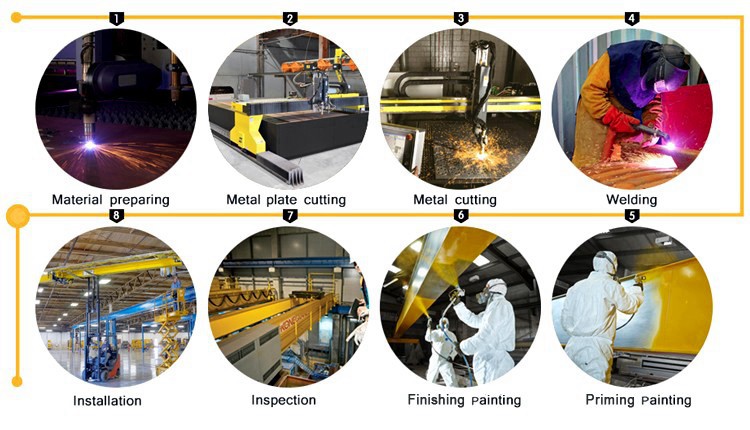 | | |
| --- | --- |
| Model number | QDY - Double girder overhead crane |
| Capacity(main hook) | 5~450ton |
| Capacity(Aux hook) | as your requirement |
| Span | 7.5m-35m |
| Lifting height | 6m, 9m, 12m, 18m, 24m, 30m |
| Lifting unit | Wire rope electric trolley |
| Industrial voltage | 380V,50Hz,3Phase or as your demands |
| Control methods | Pendant push button, remote controller or cabin control |
| Working temperature | '-25 C ~ +42 C |
| Working class | A5, A6, A7 |
| Color of crane | Red, yellow or as your demands |
| Raw material of crane structure | Q345 steel plate |
Get Price And Support
Simply complete the form below, click submit, you will get the price list and a representative will contact you within one business day. Please also feel free to contact us by email or phone.