Workshop Applied Double Girder EOT Crane with Electric Hoist Trolley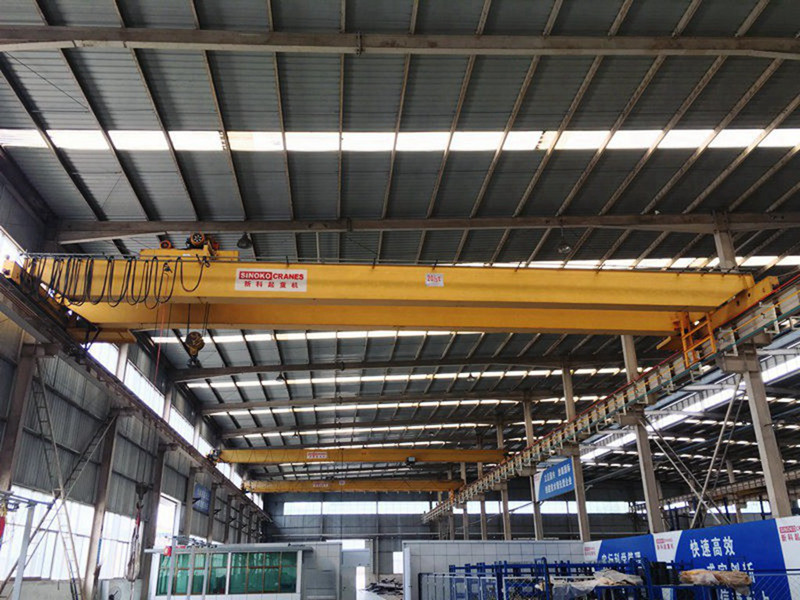 Workshop Applied Double Girder EOT Crane with Electric Hoist Trolley
LH electric hoist double girder bridge crane has advantages of compact dimensions, low headroom, light self-weight, small wheel pressure, etc.

We're here to help
Easy ways to get the answers you need.
Contact Now
LH electric hoist double girder EOT crane is suitable for transporting, assembling,maintenance, loading and unloading of mechanical processing workshop, metallurgical plant auxiliary workshops, warehouses, material yards, power plants, etc. Its working environment temperature is -25C-+40C. It is prohibited being used in the environment of flammable, explosive and corrosive.
We are the leading EOT crane supplier in China, and we are focus on high level China standard and European Type Cranes.
Advantage
1). Compact design, optimal use of the work areas
2). Heavier loads, wider spans and higher working frequency
3). Control the load easily, position the load exactly
4). Superior safety and reliability
5). "One-Stop Shop" for your crane and hoist needs
Safety
Overload protection
Main lifting motor with thermal protection
Hooks with latch
Rubber buffers
Protective earthing
Emergency switch
Sub-assemblies characteristic are tested before assembly
All cranes must be preassembled and tested before leaving factory and offer the certification of test
Cabin; remote control; ground handle

Three-phase A.C. 380V, 50Hz
Get Price And Support
Simply complete the form below, click submit, you will get the price list and a representative will contact you within one business day. Please also feel free to contact us by email or phone.